The Hotel
Hotel Fron is a modern and friendly hotel situated in the heart of Reykjavik on the main shopping street, Laugavegur.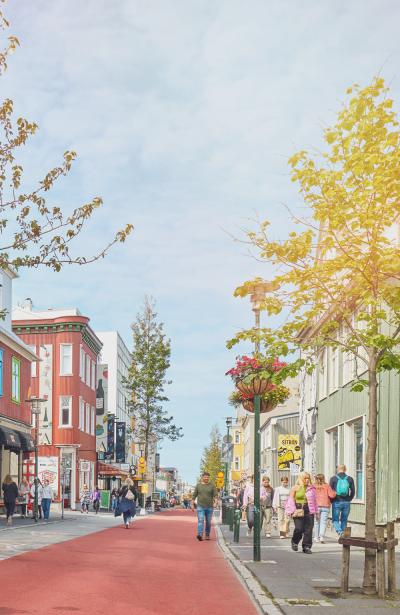 Only a few steps away are the centre's bustling cafés, restaurants, shopping, galleries and theatres. The hotel encompasses a total of 100 rooms on four floors, offering a wide range of accommodation from single and double rooms to studio apartments as well as larger apartments.
The hotel is offers modern Scandinavian design and structured to suit all our guests' individual needs. Our aim is to provide total comfort in every room and a friendly atmosphere to make you feel right at home.
You are assured a warm welcome at Hotel Fron.